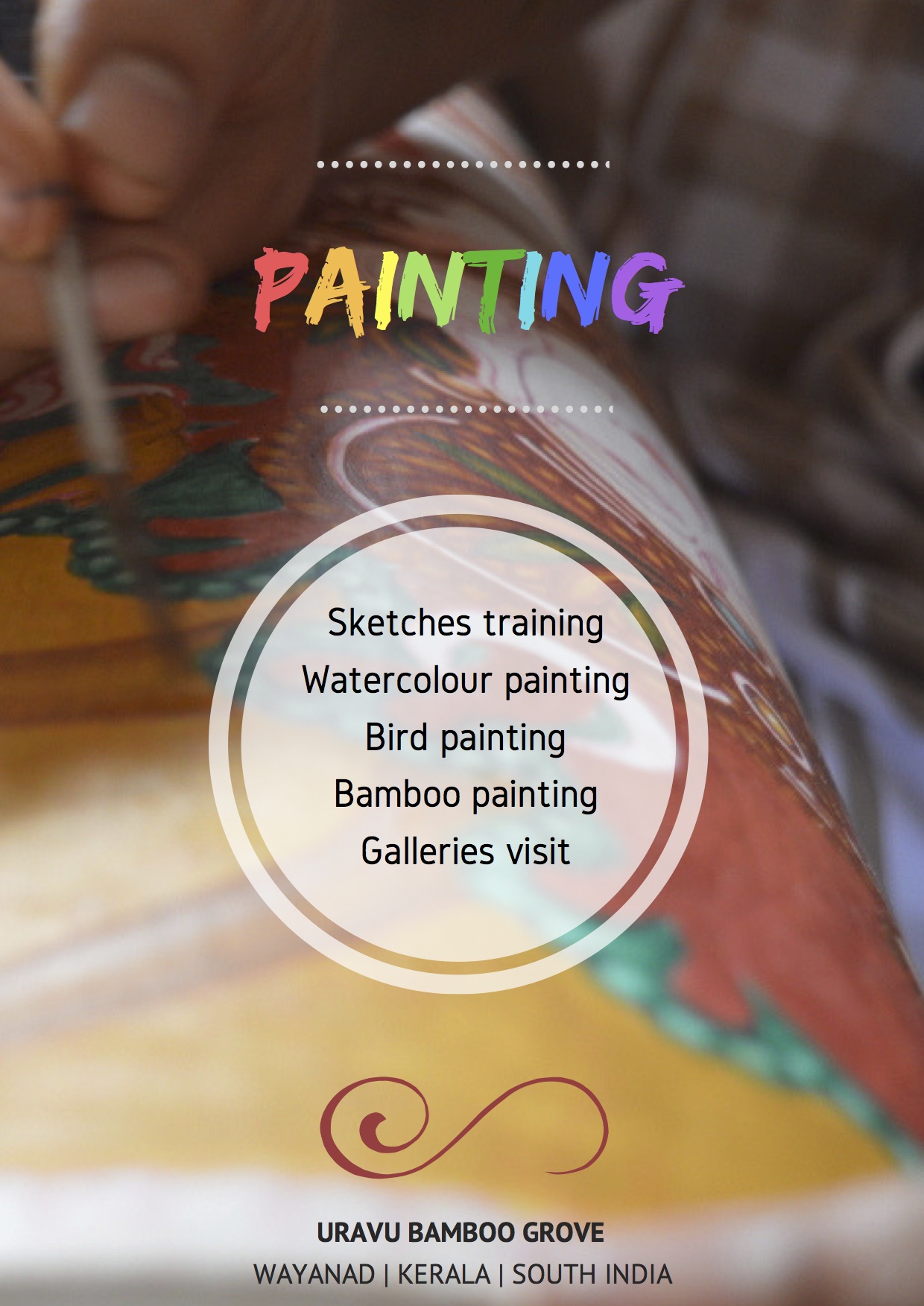 Guided Painting Experience Package: Be an artist from the beginning to the varnishing!
Express yourself into the wild through creativity guided by Sadanandan, an Uravu passionate artist who takes his inspiration mostly from nature since the past ten years. This package gives you the opportunity to discover different painting technics through a sketches training, a bird watching walk, bamboo carving and waving, as well as being inspired by the Uravu Bamboo Grove's surroundings and the local art galleries to create your own artistic work. We are also happy to organize a public exhibition including an open discussion with Uravu's artisans and artists during your own varnishing or a visit to local painting galleries.
The programme can be adapted to your own wishes.