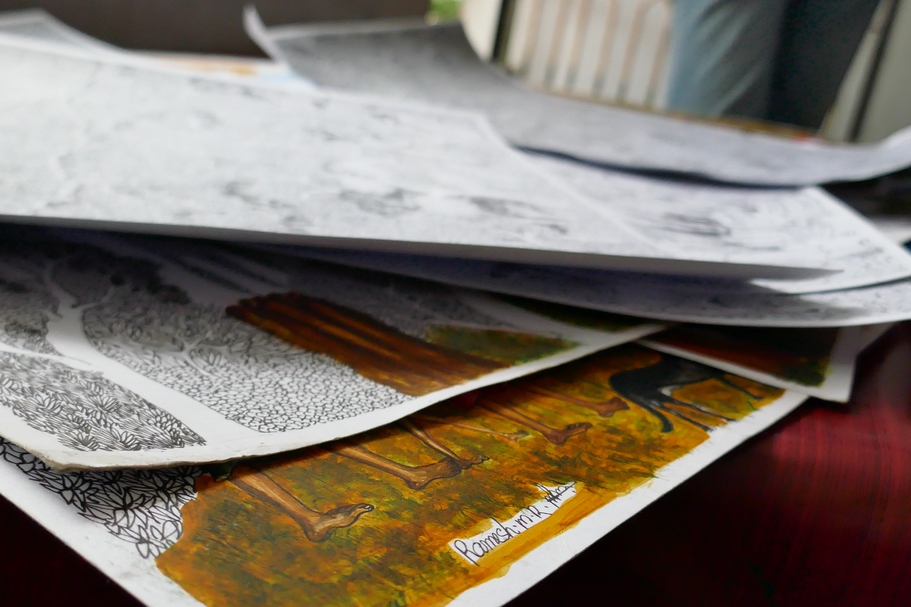 Wayanad Art Cloud (WAC)
The Wayanad Art Cloud (WAC) is an independent non-profit art space – a gallery, a forum, a research lab, a contact zone, an exchange space – where artists, designers and communities work together to find new ways and means to exchange ideas and to go public.
The WAC believes in art as a powerful agent capable of helping to solve real-life problems and improve overall human conditions. It stands for an extended notion of art and an open-minded attitude encompassing arts, crafts and creative activities – developed from within concrete life contexts. Art is understood as a tool to work within realities, to act positively in real situations.
The WAC builds essentially upon collaboration, exchange of ideas, participation and sharing. The cloud is an emblem for the move towards working together with artists from different cultural, economic, artistic and other backgrounds.
The WAC is run by an international cooperative of creative people and is supported by a circle offriends and partners. WAC is closely linked with Uravu Eco Links Ltd. and Foa-Flux, an independent research venture on art in global contexts.
The WAC works, networks, collaborates and spins with arts and through arts locally, globally, physically, and digitally. The gallery spaces and related activities are located in Thrikkaipetta and other parts of Wayanad District, Kerala State, South India.