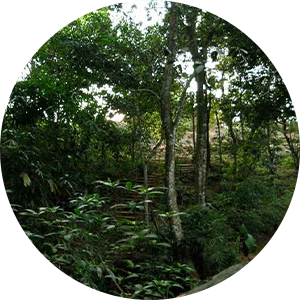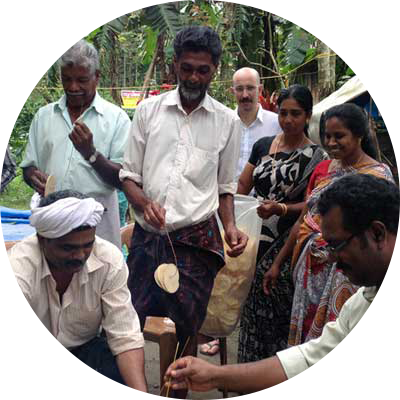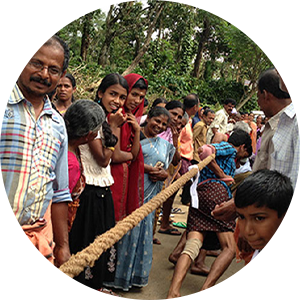 Eco-Friendly
Energy consumption will be reduced to the minimum and solar energy is used for lighting, cooking, washing and pumping. Waste segregation at source and "RRR" (recycle, reuse, reduction) are our main criteria. Biodegradable waste will be composted and reused for the production of biogas. Glass, plastic, aluminium and paper are segregated and sent to the nearest recycling station. This is part of a larger waste management strategy of the Bamboo Village project.
Community Involvement
This includes food, which is prepared by trained local women who will manage the kitchen. This ensures the involvement of local women and a broad sharing of profits, as well as traditional, 'home-made' meals for both national and international visitors.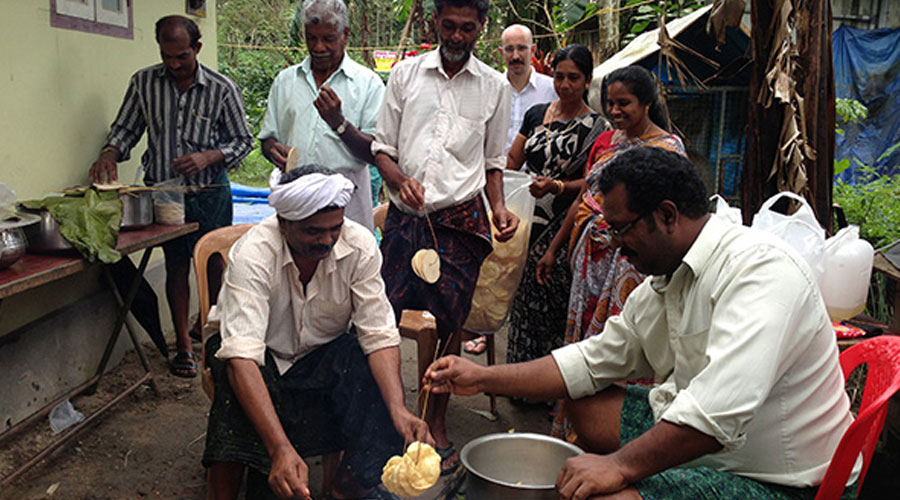 Innovative Design
Innovative design realised with local materials and knowledge is the third important pillar of our project. Uravu has long-standing and proven experience with bamboo structures. By using local and natural materials and introducing new and innovative designs we plan to 'think out of the box'. We work with an international and local team, which enhances joint learning experiences. Besides our local team, experts from Trivandrum, Mysore, Switzerland and Spain are in the team.
Bamboo Village
Uravu initiated the Thrikkaipetta Bamboo Village programme for developing the village by improving its economic activities and raising awareness among the local folk for sustainable development of the village, as well as enhancing the biodiversity of the area.