Sustainable Honeymoon package
Are you looking for the perfect honeymoon while preserving the planet? We warmly welcome couples, who would like to connect with nature, enjoy the local culture and have a unique and authentic experience together. For this special occasion we offer you an incredible stay in a place where you can truly relax and enjoy togetherness in romantic surroundings.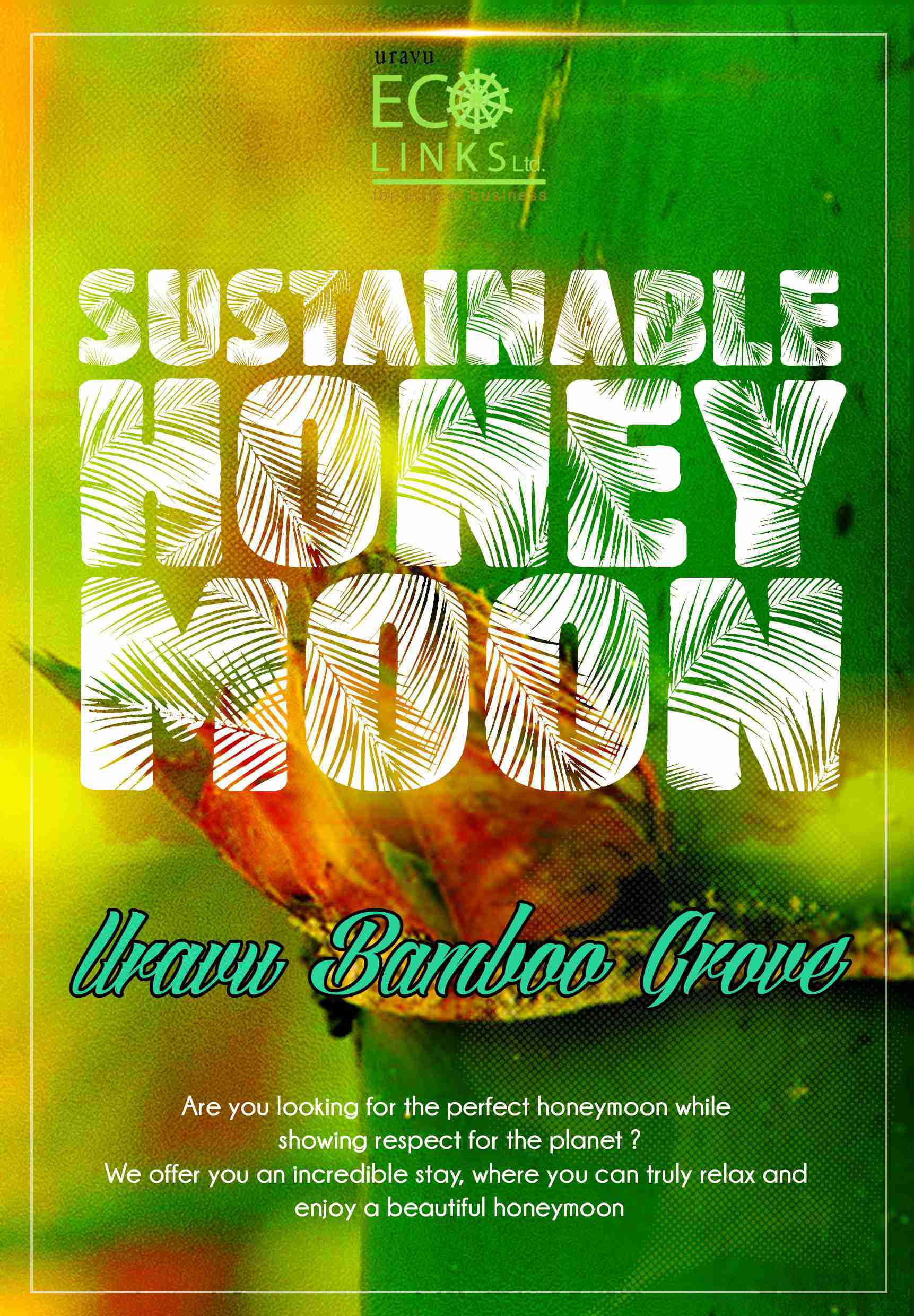 Special package for your family
Ideal for families, this package will give you the opportunity to combine relaxing holidays with exploratory activities for your children. Fishing in the pond – create your own fishing rod and fish the dinner for the rest of the family! Be the king or the Queen of the Bamboo Village after a treasure hunt through the thickets of bamboo.
Be an artist: Handicraft package
Did you always dreamed of becoming an artist and use your hands to create awesome things with your bare hand. Here is the opportunity to learn how to craft bamboo and other sustainable materials.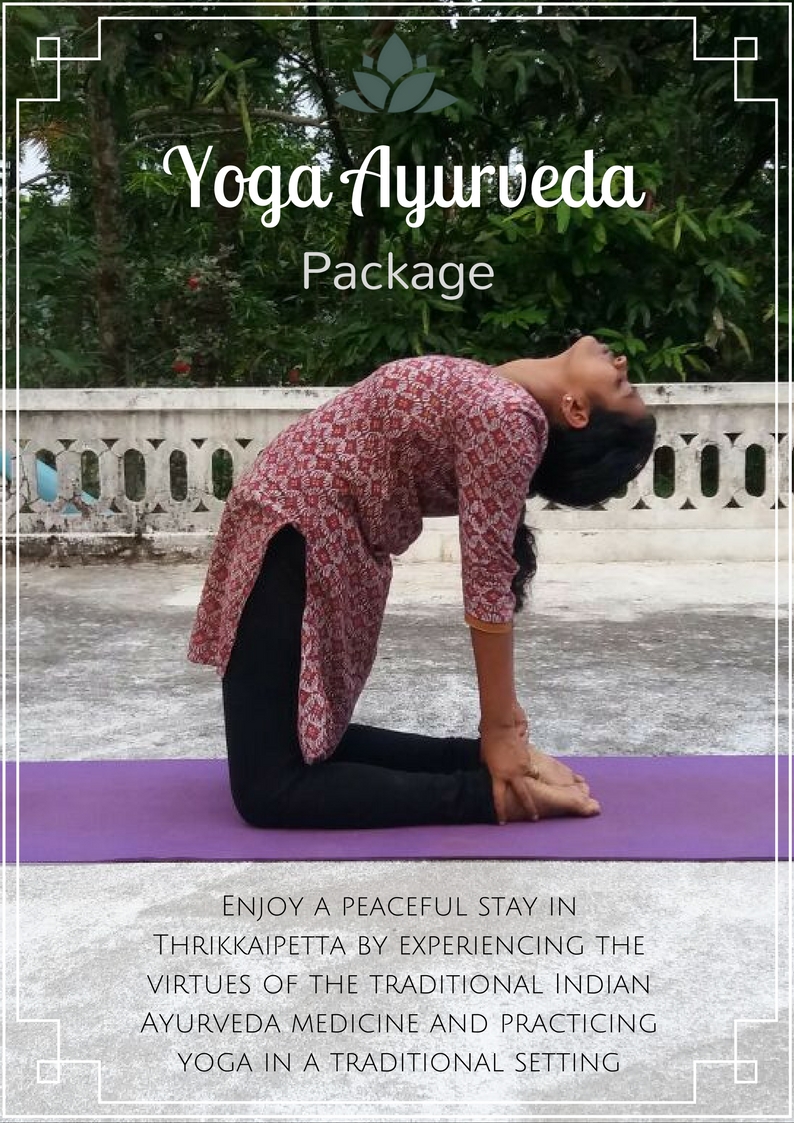 Be a yogi: Yoga Ayurveda package
Enjoy a peaceful stay in Thrikkaipetta, learn yoga in a quiet and beautiful surroundings and experience the virtues of the traditional Indian Ayurveda medicine.
Authentic tea tour package
Enjoy guided tea plantation walks, experience trekking and mountain biking, as well as a visit to the tea factory and the tea museum at the Priyadarshini Tea Environs and learn how tea is made.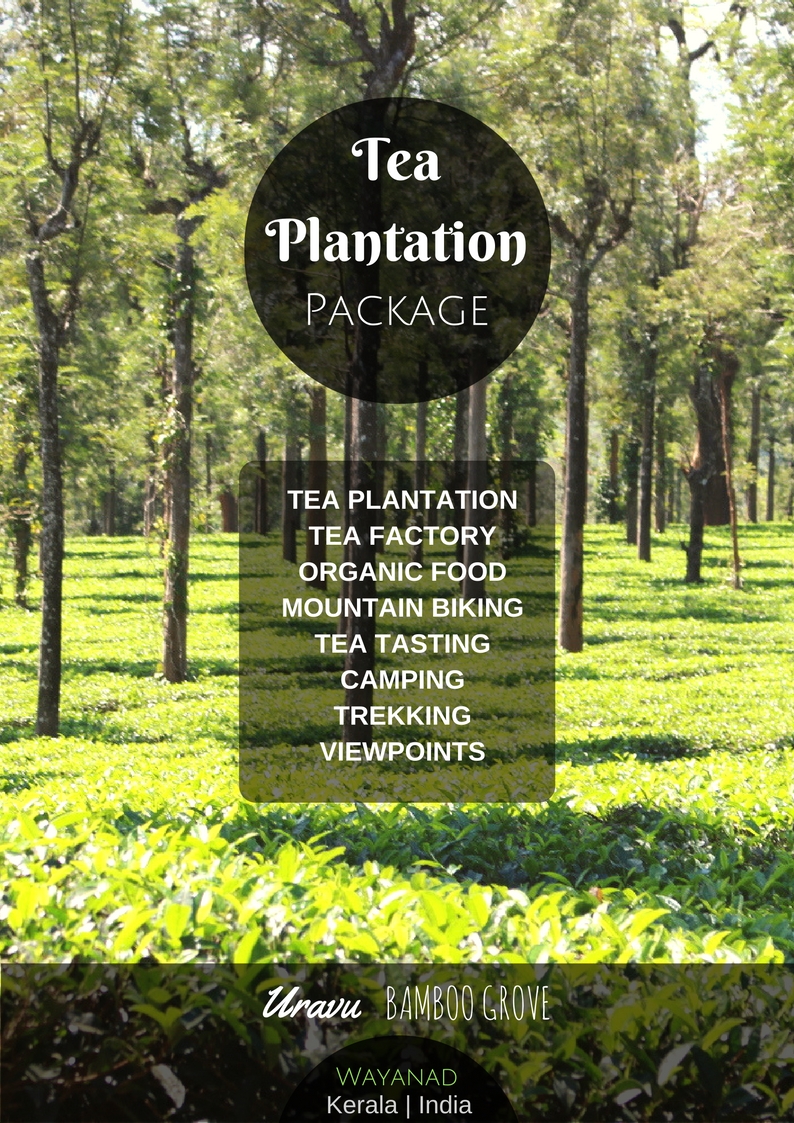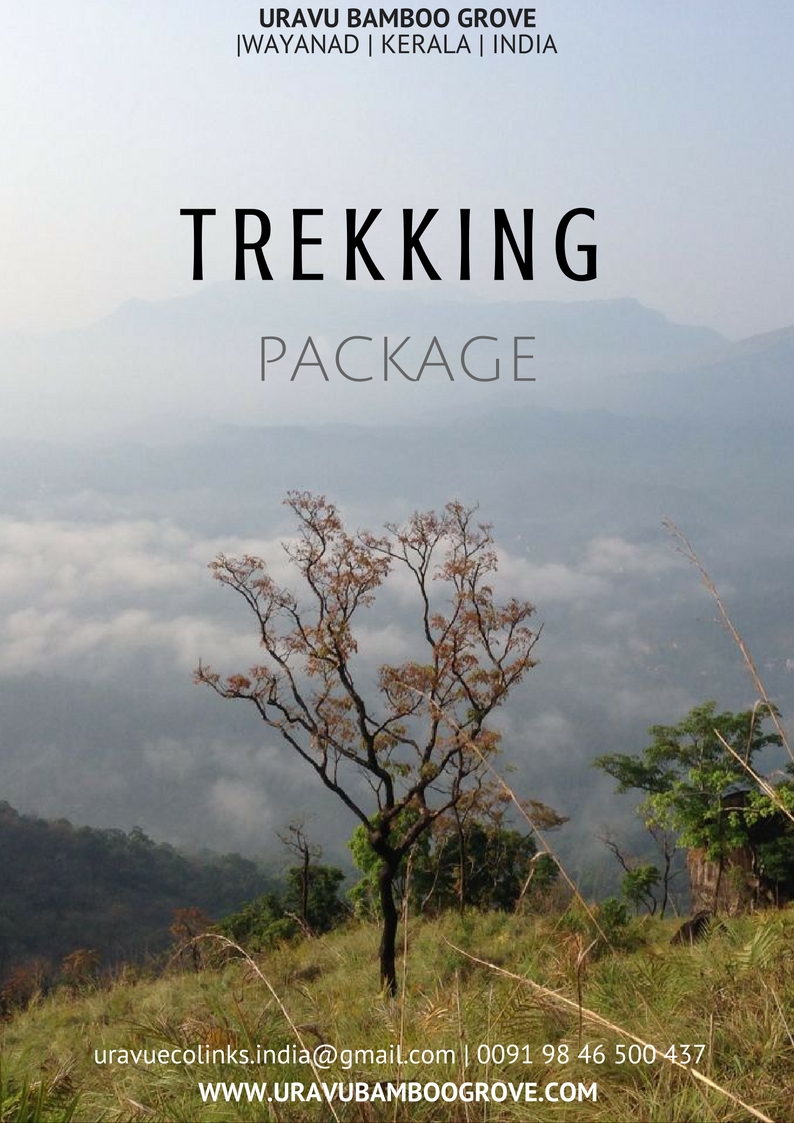 Trekking
Wayanad offers many trekking trails to those who love adventure. Enjoy the fauna and flora during the trek in the rainforests and the incredible viewpoints when you reach the top of peaks. All treks are easily accessible from our resort.
Enjoy a village walk with a local guide who will tell you everyting you need to know about the fauna and flora surrounding the village, the different units of Uravu, how the tea, coffee and pepper plantations grow, and much more.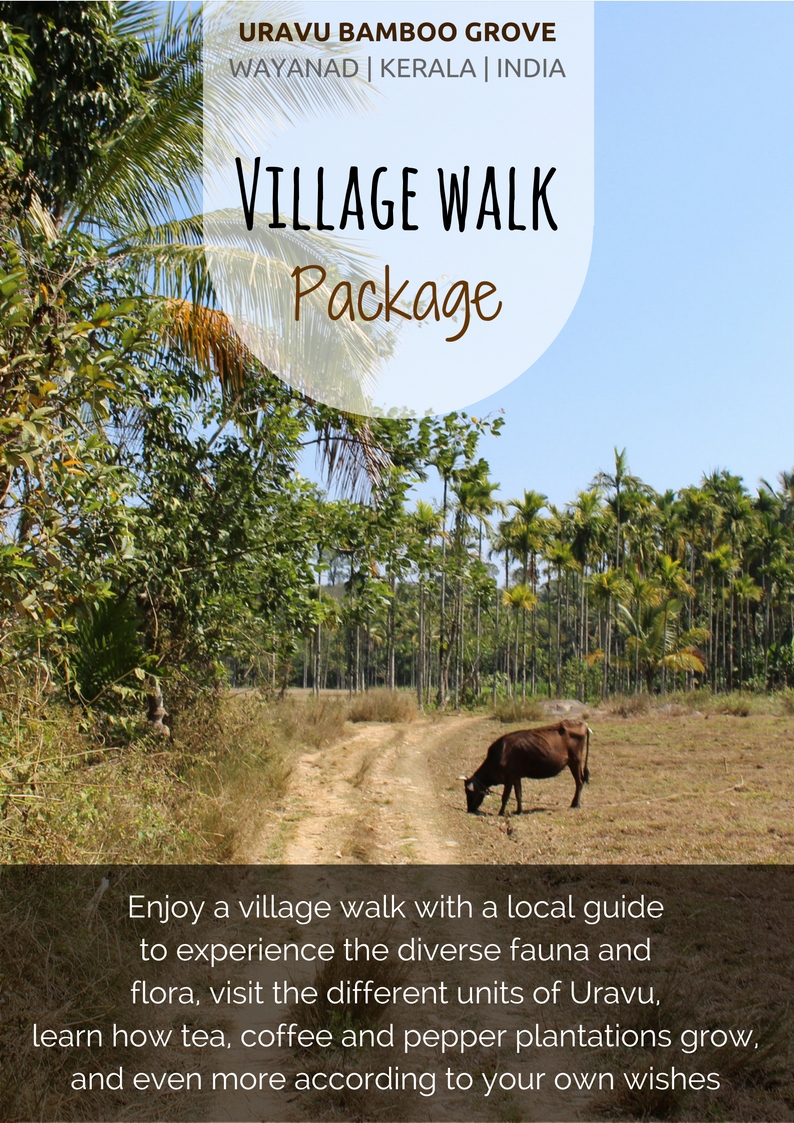 Birdwatching
Are you an avid bird watcher? Wayanad is home to more than 350 birds species and the ideal place to go on a birdwatching tour.
Cooking class
Discover the Kerala culture in a fun and interesting way. Learn how to cook traditional, homely and delicious dishes with local experts.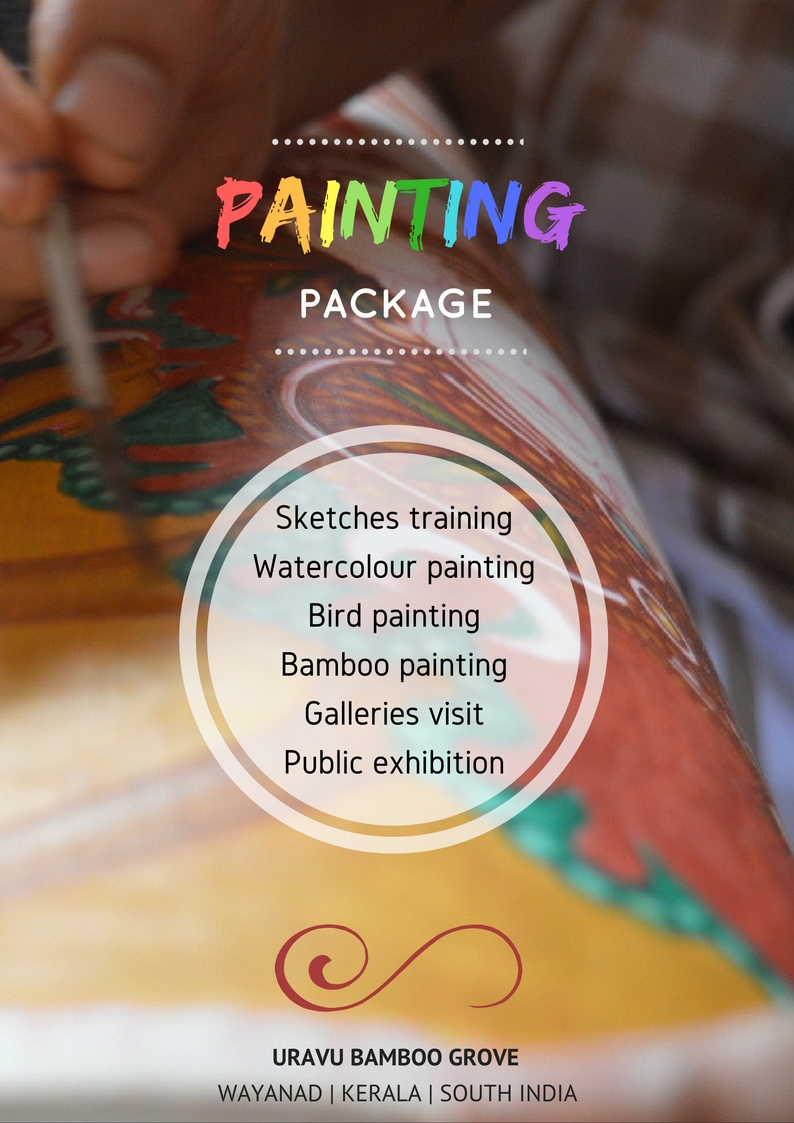 Painting
Be an artist from the beginning to the varnishing and express yourself through creativity! Discover different painting technics during classes with local artists.