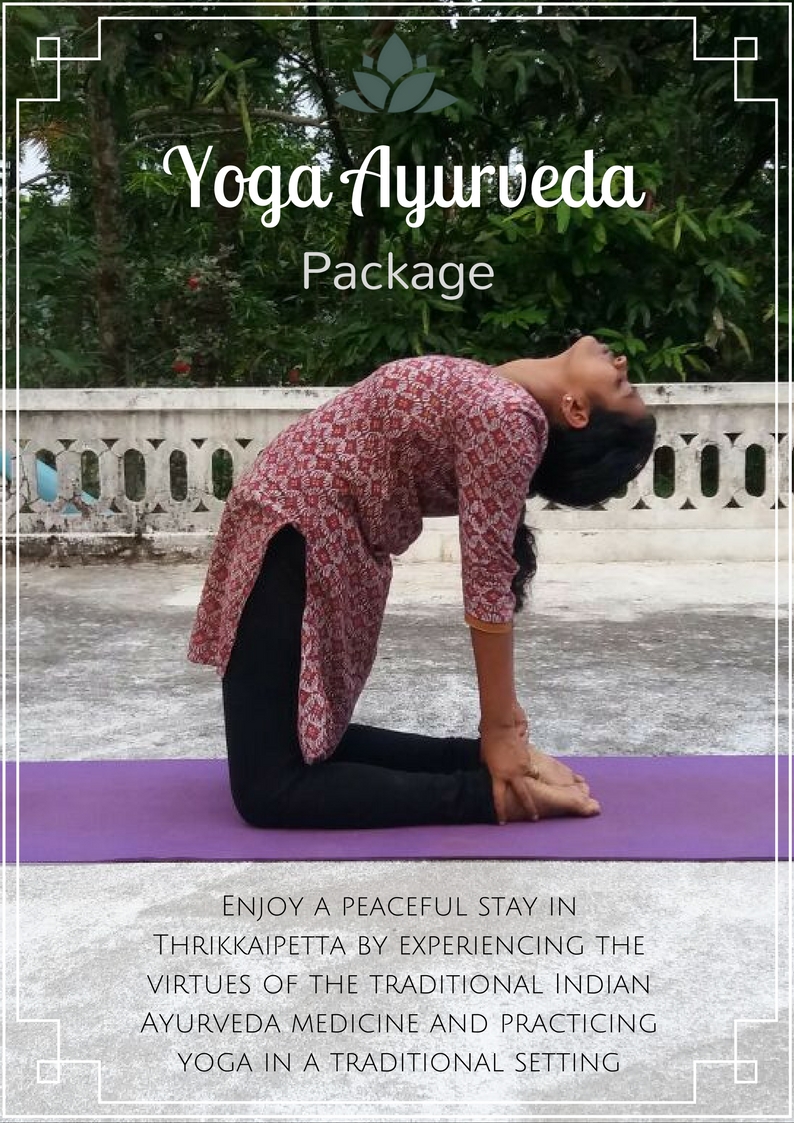 Yoga, as an integral part of Hinduism, has been practised in India for centuries as a way of freeing the mind, body and spirit. In recent years yoga has also become popular in the west, inspiring increasing numbers of people to come and study yoga in India in a traditional setting.
Experience the virtues of the traditional Indian Ayurveda medicine. We collaborate with the Ayushpathy Ayurvedasram, a very serious and professional Ayurveda hospital located in Thrikkaipetta, 15 minutes away by walk from the Uravu Bamboo Grove Resort. Dr Mridul Poonthottam and Dr Sreelima Poonthottam provide personalised medical treatments and programs, including relaxation, rejuvenation and detoxification. They are also specialized in programs for diabetes, cholesterol, obesity, back pain, menopause, rheumatoid, osteoarthritis and many more.
Combine your treatment with yoga teaches by a master, directly from the Ayushpathy Ayurvedasram's roof top with a wonderful view on rice fields and palm trees surrounding you, with a group or in a private course. Yoga is usually practiced early in the morning or towards the evening. You can also join the locals for the Saturday yoga classes to open your mind and achieve some relaxation.